Glory Glitter Glitter Eyeshadow Palette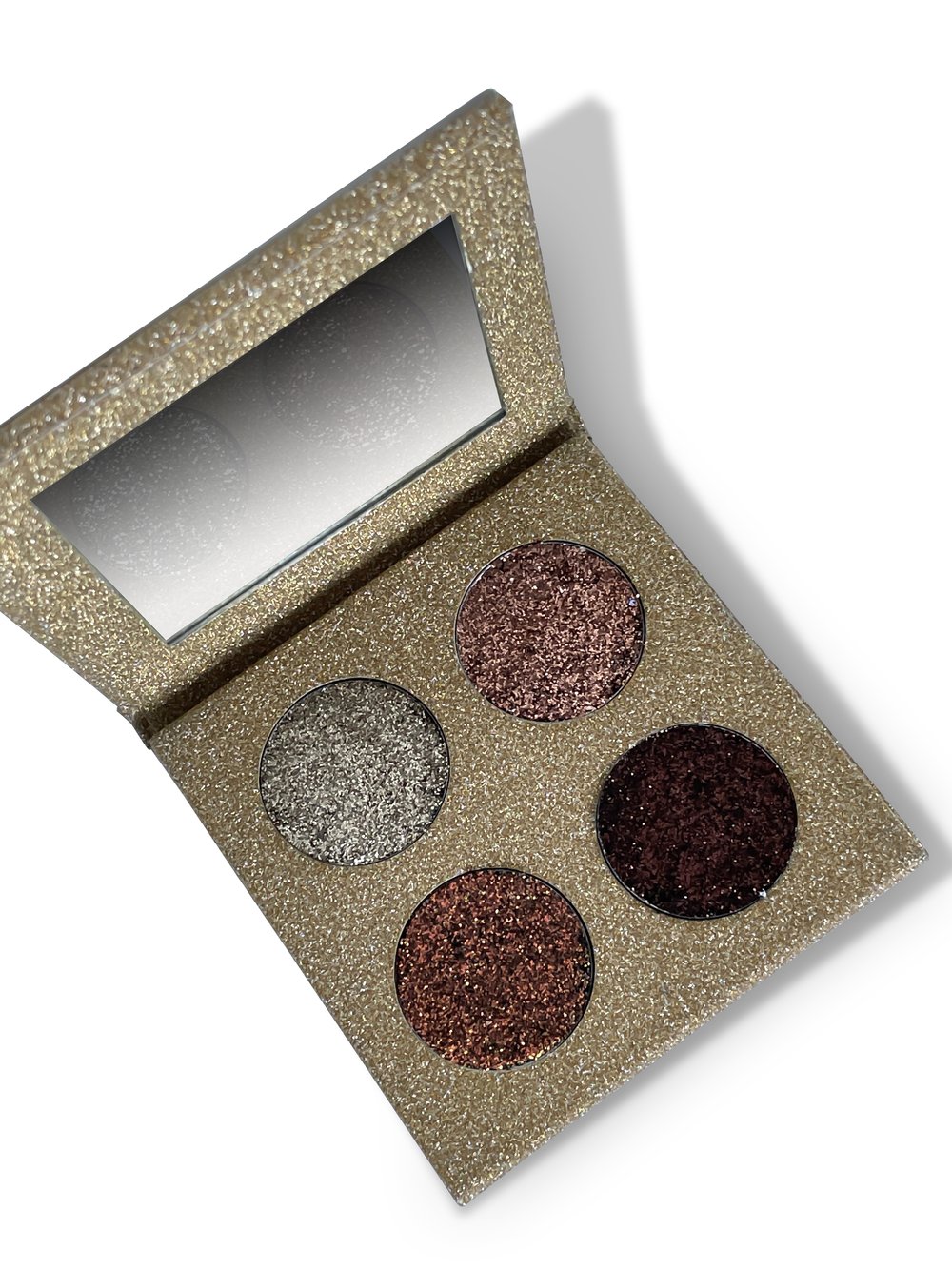 A luxurious set of 4 perfect neutral shades for everyday looks or a night out. Easy and effortless to use. Top off any eyeshadow with these stunning toppers. Packaged in a luxurious gold quad with 4 26mm pans.
Send in a review and receive a thank you gift!
Handcrafted to perfection, with skin loving ingredients. GlitznGlamz is luxury experience for everyone of any age, skin tone or skin texture.
No glue needed however, if you do need a glitter glue our water based Glitz Fix is the perfect duo with our pressed glitters. These eyeshadows are impactful and extremely pigmented, a little goes a long way.
The vegan ingredients allow it to be gentle enough for any skin texture. Shades perfect for anyone. It's a necessity in every makeup kit. Designed for any artist or beginner ready to create endless looks!